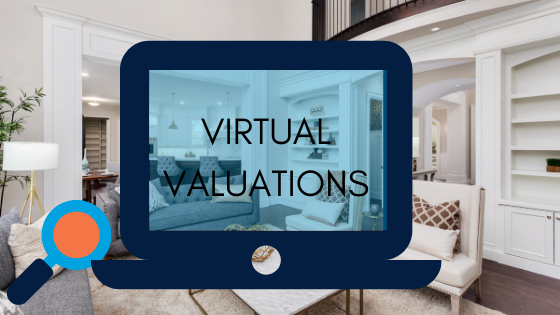 March 26, 2020
In response to the current outbreak of coronavirus, a lot of people are asking whether it is still a good time to be buying and selling or whether they should wait until the coronavirus (COVID-19) outbreak has passed.
Of course the virus will have an effect on the property market. People will be less likely to move around in the next few weeks but that should not stop plans being made to prepare for the inevitable return to normal.
Demand for property is extremely high and our Purchase team are working at full speed to achieve great purchases at great prices for clients. At present, there is huge demand and insufficient supply of properties to meet that. While the number of buyers may drop, that should not stop you achieving a good price for your property. At present the prices are fairly spectacular but, equally, as a purchaser, you then have to offer spectacular prices for your new property. If demand were to reduce by even half, the demand would still be considered to be very good. If there are less buyers in the marketplace, it is likely that there will also be less sellers. The fact is that, if you are selling in that scenario, you are likely also to be buying at the same time and in the same market conditions. If you achieve less for your sale, you will also buy at a lower price too. That might also make things a little easier for the first time buyer who has to come up with a slightly smaller deposit.
We intend to continue working away in the background to ensure that you can progress a sale or purchase of your next property. We are looking to continue to give you useful information on the value of your property and are looking to the future when this awful period has passed.
Through our website, you can obtain an instant valuation of your property in 60 seconds.  This will give you an approximation of the value, in the form of a range from £x to £y.
We can now offer a more detailed desktop valuation to help you in these unprecedented times – this would require you to give us more information on your property such as the address, type of property, number of rooms and the condition, so that we can do some research into a more accurate valuation. You can even send us a photo of the kitchen, bathroom and lounge, or we can view your property by Facetime or Skype.
If we go through this process now, some of the work has already been done in anticipation of you hitting the market quickly with your sale once the conditions improve.
If you are thinking of selling once things settle down and would like to take us up on this offer of a FREE "Virtual Valuation"service, please email property@mcdougallmcqueen.co.uk with the following information:
Your name
Full address of the property
Type of property
Number of public rooms (excluding kitchen)
Number of bedrooms
Number of bathrooms
Condition of the property e.g. when kitchens and bathrooms were last upgraded
Whether you have any garages or outbuildings
If, however, you wish to commence your sale immediately, please be aware that we are continuing to place properties on the market for clients and have put in place a number of measures to protect the business, our clients and viewers.
If you are thinking of selling in the near future, we will be there for you on 0131 240 3818 or by emailing property@mcdougallmcqueen.co.uk.