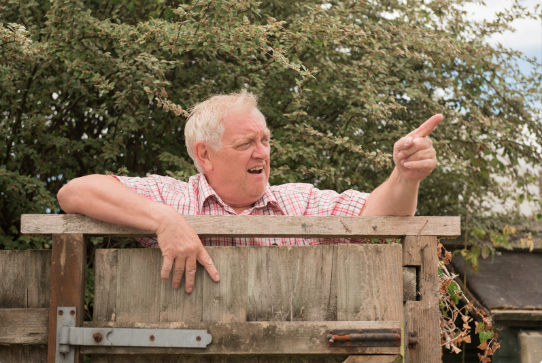 September 1, 2020
With more people spending time at home and in their gardens this year, it is not surprising that heated discussions occur with your neighbour concerning property boundaries and overhanging trees or hedges.
Most neighbour disputes over property lines are easily resolved, so try to remain civil and know your facts before you enter into a legal dispute which can be a costly and time consuming process.
Before making any changes to your garden or property make sure you firmly establish the boundaries of the land – i.e. where your land ends and where your neighbours land begins. This information can be found in your title deeds – if you have a mortgage on your property, your title deeds may be kept with your bank, however you can also easily get a copy from Registers of Scotland. If the title deeds are unclear, make sure you reach an agreement with your neighbours (or their landlord if it is a rented property) on where the boundary should be.
Hedges and trees
This is the most common subject of arguments amongst neighbours. If you plan to grow a hedge think about how high it might grow and whether it will impact on your neighbour's light or likewise if you cut it down how will it affect their privacy? Similarly roots of trees can also disturb fences or your neighbour's property.
Fences
How high will it be? Does it blend in with yours / your neighbours gardens? Who will be responsible for maintenance?
Extensions
If you are building an extension to your house, think about the impact this may have on the neighbouring property too such as privacy and light. Remember also that a builder might need access to the neighbour's property in order to safely carry out any building or structural work, therefore it is a good idea to speak to your neighbour before you do anything to avoid any arguments.