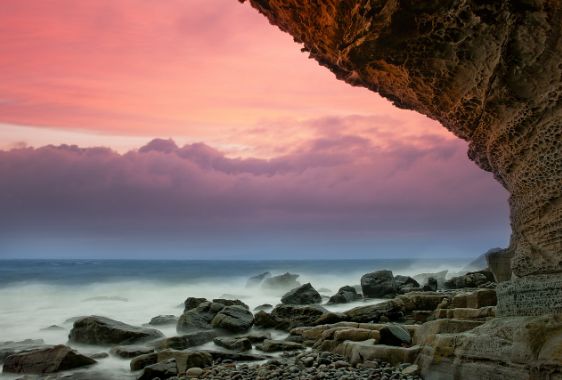 June 3, 2019
Scotland; the frigid land to the North full of rugged coastlines, stunning vistas and a hearty, no-nonsense people. As a holiday destination, our beautiful country is on countless travellers' lists and there are some who simply fall in love with what Scotland has to offer.
Yet, you may be wondering what makes Scotland such a desirable place to live. As property experts based in Edinburgh and the Lothians, the team at McDougall McQueen know a thing or two about what makes our country so great, which is why we've put together this top five list of reasons why you need to make Scotland your new home.
Get lost in the landscape
Let's face it, Scotland is a beautiful country. With 78,387 square kilometres worth of land and only 5.3 million people, much of the space remains untouched by human interference. Because of this, even if you're living in the larger cities such as Edinburgh and Glasgow, you're only a couple of miles away from some of the most stunning landscapes this country has to offer.
Whether it's kayaking on the many lochs dotted around the country or climbing the highest peaks in the UK, there is always somewhere new to explore here in Scotland.
A cultural hub
Even with all the empty space, Scotland remains an important and vibrant cultural hub, with its contributions to the arts putting it firmly on the map. Here in Edinburgh, you can expect to see the iconic Fringe Festival where some of the world's best comedians and playwrights have performed or you may want to catch the annual film festival showing the year's most exciting new cinema.
Glasgow is also a growing hub for UK artists as previous hotspots like London and Bristol have become too expensive.
Cheaper house prices
On the point of expenses, if you're looking for a good deal here in the UK, Scotland is your best bet. In comparison to its neighbours, especially England, house prices here in Scotland are significantly cheaper, meaning your money can go a lot further.
Want to learn more about the housing market here in Scotland? Get in touch at info@mcdougallmcqueen.co.uk.
The free services
In comparison to other non-UK countries, Scotland has a comprehensive National Health System that covers all of its citizens. By moving to Scotland, you will never again have to worry about excessive bills as the NHS will have you covered.
Students from certain countries can also benefit from completely free university tuition so have a look to see if you're eligible.
The happy choice
The world has become a pretty tumultuous place as of late and it's not surprising that many of us are looking for a bit of happiness in our lives. Luckily, Scotland is bucking this trend and, unlike the rest of the UK, is becoming an increasingly happy place to live according to a recently conducted ONS report.
According to the survey, Scotland is the only country to show an increase in life satisfaction and well-being, which just goes to shows how special our amazing country is.
McDougall McQueen – Edinburgh's premier estate agents
As a Scottish company based here in Edinburgh and the Lothian, we understand how it is to live here, which is why our team of estate agents are on hand to help you find your dream property here in Scotland.
For more information on our property portfolio, visit our website or get in touch with one of our branches.
Image by Frank Winkler from Pixabay