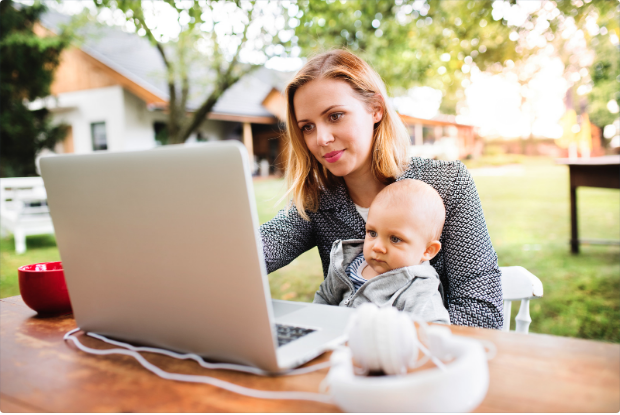 October 20, 2020
Since the start of the pandemic, with companies around the globe rolling out mandatory remote working, there has been a trend towards house renovations and extensions as people look for more inside space to work from home.
Whatever route you choose to create the right home working space, consider the following three key factors:
Light – a well-lit natural environment is good for your mental health
Noise – a separate working space away from the rest of the household will help productivity
Wifi – for the majority of people working from home the strength of the wifi signal is vitally important.
Below we look at the some of the options available to people to make their house work for home working.
Spare Room
If you are lucky enough to have a spare room in your house, this could be a potential blank canvas for your home office. Separating work and home life is important and with a spare room you can have privacy as well as being able to close the door at the end of the working day. You can create a bespoke space for your needs and invest in the right office equipment such as desk, chair, storage as well as technology, to make this the ideal home office environment.
Loft extension
Converting your loft is a very popular way to add space to your home and a great solution to create a separate working space for a home office, a secluded area away from distractions. In comparison to a house extension, a loft conversion can be a much cheaper option as the structure is already in place and expensive foundations and ground works are not required.
It is vital however to consider your existing roof structure and the need for a new staircase, as this will determine how easy, or indeed expensive, the job may be and what restructuring work or alterations will be required (there are minimum height requirements that need to be adhered to in order to convert your loft properly). Additionally you will need to consider how you will light, heat and ventilate the new room.
Garden Room
A garage or garden shed could potentially be converted into a home office, giving you more of a purpose and the feeling of leaving your house and actually 'going to the office'. Or if you have enough space in your garden, you could build a bespoke garden room or office pod, tailored to your needs. These buildings work well as an office as there is plenty of natural light and you can lock yourself away and separate yourself from the goings on in your house. However it is important to check that your wifi extends to your outbuilding, and if not, consider investing in a wifi extender to improve the range.
Generally most small garden buildings – whether a shed, a summerhouse or an office pod – do not require planning permission because they come under 'permitted development'. If however the building is more than 15 square metres and you are intending on using the building as more of a guest house with sleeping accommodation, then building regulations may apply.
The shift to the 'home office' is now just part of the new normal for many of us and whatever the future may bring, having a suitable home office environment can add value to your property.