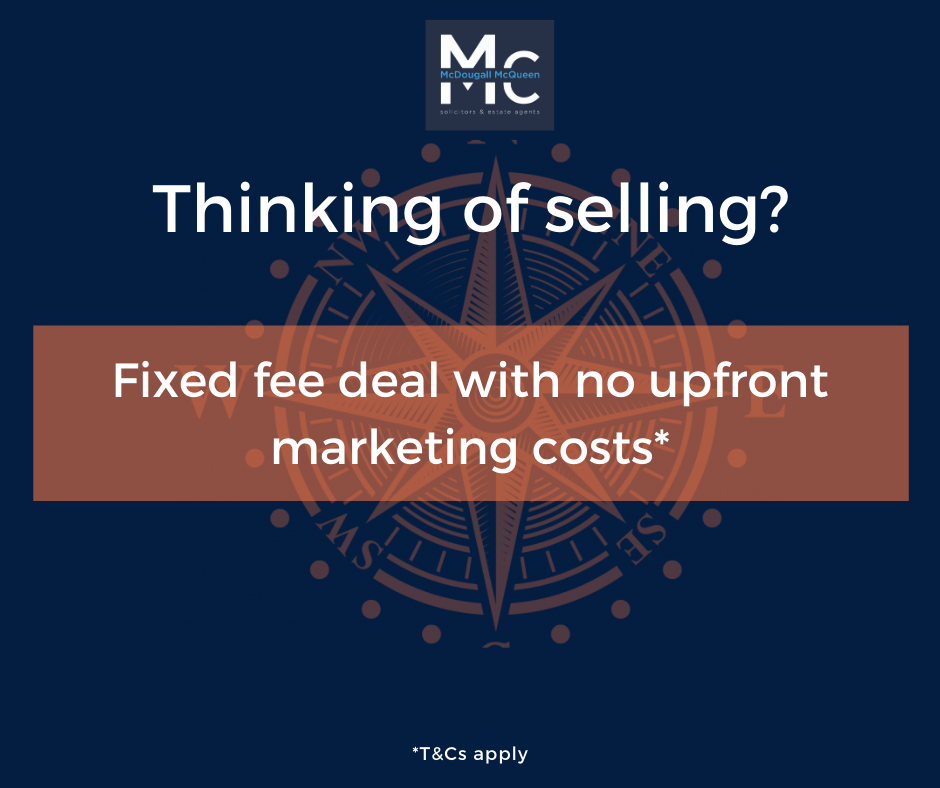 July 20, 2020
Are you thinking of selling? With restrictions on moving house now relaxed, the property market is busy and we have a number of people ready to move home in Edinburgh and the Lothians.
If you have a property to sell, then make sure you take advantage of the current conditions as well as McDougall McQueen's special offer, saving you hundreds of pounds.
Sell your property for a fixed fee with no upfront marketing costs.
T&Cs apply.