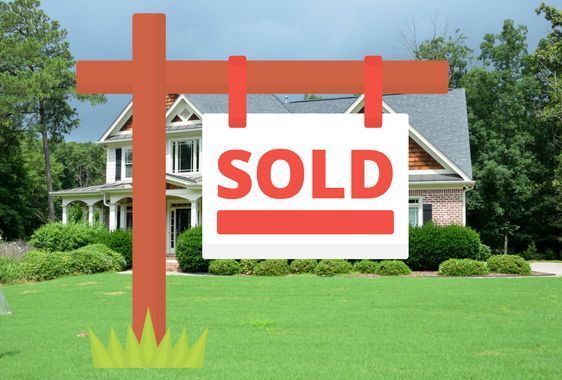 April 16, 2018
Here are our top ten tips for selling your property:
You never get a second chance to make a first impression – make sure your house has kerb appeal. Cut the grass, tidy the garden, fix the fence, and if it needs it consider a fresh coat of paint on the outside of the house.
Bake some bread! When viewers enter your home, ensure the ambience is welcoming and inviting – although freshly baked bread is said to bring to mind images of warm cosy cottages, there are other, easier, things you can do to make sure your home smells nice. Open the windows, light a scented candle, and make sure that your bins are emptied and cleaned.
Declutter – it is important to try and create an atmosphere where potential buyers can envisage themselves easily living in the property. Remove bulky furniture, tidy up the kids toys, and if you have hundreds of quirky collectables and family photos, consider putting some away.
Fix those faulty cabinets and patch up the hole in the wall – many buyers are looking for an easy property, one that they don't need to go in and fix things straight away. It is a good idea to fix any fixtures or fittings that are broken: kitchen cabinets, door handles, bathroom tiles, holes in walls, sometimes these can be a quick fix but create a lasting impression.
Create light – nobody wants a dark and dingy house. Open the curtains, add a fresh lick of paint, and add some mirrors if necessary to create light and space. Large wall mounted mirrors, in bathrooms or a lounge, can make a room feel bigger and are perfect for providing a light and airy feel to dark areas.
Define each room – it is important that each room is show off to highlight it's purpose. The dining room shouldn't look as if it is being used as an office, or the living room as your DIY exercise studio! Return them to their original purpose so the buyer can see the potential.
A blank canvas – buyers want to be able to imagine themselves living in the property, but at the same time be able to stamp their own personality on the property. Add a fresh coat of paint, but keep it neutral in colours. This also helps to make the house seem bigger and more inviting.
Spend money to make money – sometimes it can pay to make upgrades and conversions. Consider putting in new kitchen cabinets, updating a threadbare carpet, changing bathroom tiles, or building a conservatory for extra space
Add the finishing touches – dress the room for a sale. Make sure it is tidy, set the kitchen table in an inviting way, fill the fruit bowl, tie back the curtains neatly, put out some fresh flowers on the coffee table, and add some nice cushions to the couches and bed.
Stay out of the way – if possible get the kids, the dog, the cat, and even your other half, to stay out of the way when viewers are there and let them wander about freely.
,
When you have decided it is time to put your property on the market, the last thing you want to do is have to keep the house tidy for weeks on end, welcoming viewers into your home. Selling your home can be stressful, so it is wise to invest time pre-sale to ensure your 'housework' is in order.