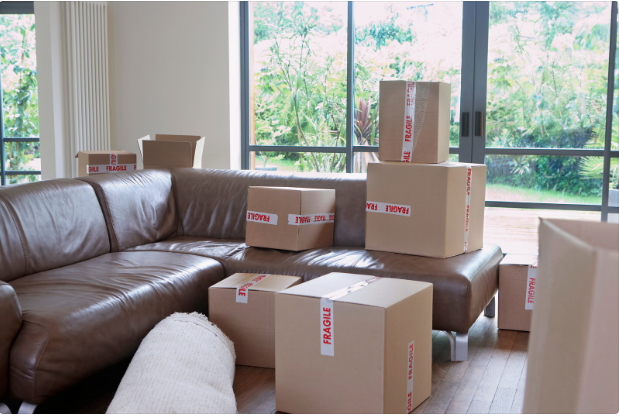 April 21, 2020
Is now the right time to move house?
The market may have slowed down given the latest Government advice urging people to delay moving to a new home while stay-at-home measures are in place. However there may be no need to pull out of transactions. At present, there is huge demand and insufficient supply of properties to meet that.
In order to reduce the spread of COVID-19, you should only move home if it is reasonably necessary and of course social distancing can be met. However, if the property is empty then as long as both sides agree, it may be possible to make the move. In addition to the buyer and seller agreeing, it is important to check that logistics are possible and social distancing can be met by third parties such as removal companies or tradespeople. There may also be other circumstances where it is important to conclude a transaction quickly – for example the property is for frontline NHS staff or those who may need to isolate from others given the current situation they are in.
What if I am in the process of concluding and dates have been agreed?
Where move dates have already been agreed, all parties are encouraged to do all they can to amicably agree alternative dates to move, for a time when it is likely that stay-at-home measures against coronavirus will no longer be in place.
If you have not yet agreed a date of entry, you should not agree a date that falls within the period during which stay-at-home measures apply. However as stated above there may be reasons to push the transaction through if both parties are in agreement, and, most importantly, the social distancing guidelines can be met.
What if an extension goes beyond the terms of a mortgage agreement?
Mortgage lenders are working to find ways to enable customers to extend their mortgage offer for up to three months to enable them to move at a later date.
So, is now the right time to put my house on the market?
A goal without a plan is just a wish. So if you are planning on moving then now is a good time to get ready to put your house on the market and take advantage of the situation and prepare for when the world goes back to the way it was before (as much as can be expected). Demand for property in Edinburgh and the Lothians is still high, and outweighs supply. It may be more challenging than you would have expected 3 months ago as we all need to ensure we are following social distancing guidance at all times, but with the use of modern technology there are ways around this.
McDougall McQueen has always offered online valuations, and now we are able to offer a more detailed desktop valuation. From our own research as well as your input where we can view your property by Facetime or Skype, we will be able to give you a value for your property..
Vistabee Property Movies are always included in our marketing package for every sale, giving viewers a real feel for what the property is like. Currently you are not able to allow people in to view your property, however virtual viewings are commonplace – even before this pandemic – where we show viewers round your home remotely and virtually.
Note that a surveyor will also need to carry out a Home Report for your property, however they can only do so if the property is empty. This may therefore hinder actually getting your property on the market right now, although it pays to have everything else set up.
If you are thinking about selling, use this time to start gathering together all of the information you need and speak to us about the best way for the buying and selling process to continue during this period so you are making a plan for your future. There may be a shortage of properties on the market immediately after the restrictions are eased, so now is a great time to get organised and prepared to act quickly.