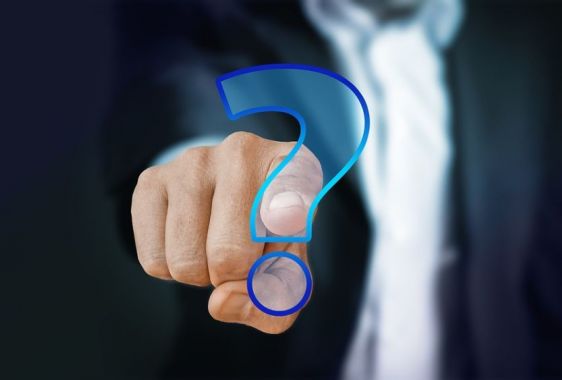 September 26, 2019
Searching for and buying a new house is extremely exciting. From a young age, many of us dream of the day we get the keys to our dream place – whether it's a quaint cottage in the countryside, a top floor apartment in a bustling city or a terraced house by the sea. Moving into a new home is the start of a brand new chapter in your life, and a place where you will make memories that you will treasure forever. From hosting fun dinner parties to bringing your child home for the first time, finding the perfect home to live your life in is exciting.
If you have seen a property for sale that has caught your eye, it is important that you do not rush into buying it without carefully considering a few things first. While the house you have your eye on may seem like it only needs a little bit of work, or you think that the extra hour commute to work every day won't be a problem, there are a few things that require more thought than you may think.
For your convenience, we have put together a list of some things to keep in mind before you take the plunge and buy a property. From simply checking out local schools in the area to thoroughly inspecting the ceilings, windows and walls for damp and structural issues, read on to find out more.
Look out for cracks
Firstly, let's take a look at perhaps one of the most important things that you should keep an eye out for. While it is normal to expect some hairline cracks around the building, big cracks are a definite cause for concern. While the inside of a property may look like a showroom and smell like fresh paint, a poorly maintained exterior could leave you with some costly repairs or, worse still, put you in danger.
Take a look at what the general condition and age of the exterior brickwork is, while paying special attention to any cracks. If any walls are rendered, check the condition of these too. Look out for where extensions join, as well as end-of-terrace walls and bay windows. These can begin to bow away or fall from the rest of the house if there are cracks.
Check for damp
You should check your potential new property for damp for a number of reasons. Of course, not only does damp look unsightly and smell unpleasant, but it can also put your health and the structural integrity of your building at risk. Home sellers may try to cover up damp by painting over it or placing furniture in front of damp patches.
The main giveaway signs of damp are watermarked walls or ceilings, flaky plaster and a mouldy smell. If the room smells strongly of air freshener, this could be an indication that the seller is attempting to cover up the musky smell of damp and mould. Check the underside of drawers and sinks in the kitchen and inspect the base of the bathtubs and toilets.
Test the plumbing
Don't be afraid to test out the plumbing for yourself – after all, a quick 20 minute viewing could result in you purchasing a home that you are going to spend the rest of your life in. To check the water pressure, run the taps in all of the bathrooms and the kitchen. When you are taking a look around the kitchen, don't stop at eye level. Examine the pipes and get right under the sink to inspect any water damage, leaks or signs of mould.
Ask the seller about the type of heating system they have and how old the boiler is. If the boiler is a particularly old model, it may need replacing soon which is something to consider. Be sure to also ask the seller if the pipes are insulated; if they are lead, they will need to be replaced.
Inspect the roof
While you may be eager to get inside the house to take a look around and see if it fits your dream vision, make sure that you take a good look at the roof on your way in too. It's no secret that replacing a roof can be extremely costly, so pay attention to the condition of the top of the house. Is the roof caving in? Are there missing tiles? Are the shingles cracked and damaged? Is it covered in moss and algae? Does it just generally look like it's in bad condition? Ask the seller how old the roof is and take this into consideration.
With this in mind, don't ignore the attic when looking around the property. Look out for holes, cracks and signs of leaks. These are all indications that the roof needs replacing.
Don't forget to look for power points
Today, we live in a technology-driven world. With all of the gadgets and devices that we rely on in day to day life, it is important that you have enough power sockets to handle your needs – so don't forget to look out for them. Make a note of how many power sockets there are and make sure that there are enough in each room.
Remember to check the fuse board, too. Faulty wiring can be very dangerous which is why it is essential that you check the condition of the wiring in the property before buying. It is always worth getting a home survey before moving into a property; this will confirm whether the fuse board in the property needs replacing and the condition of the wiring.
Consider storage space
Often, people forget to look out for storage space when viewing a property, but ensuring that there is adequate storage space is essential. You're going to need space to store things like your ironing board, vacuum cleaner, clothes dryer and other household items, as well as an area to hang coats, put shoes, store Christmas decorations… the list is endless. Check how many cupboards are available for storage and whether there is room for cupboards or shelves to be built in. On this note, if you are planning on extending your home in the future, make sure that there is enough room or the ability to do this.
Check out the area
Don't just check out the property when you visit, examine the area around it too – after all, this could potentially be the place that you spend much of your time. After you have viewed the house, take a stroll around the neighbourhood to get a feel for the area. This is a good opportunity to see how close things are to the property – for example, cafes, restaurants, supermarkets, pubs, bus stops, train stations, parks and more. If you have children, take a look at the nearby schools. Consider how long it will take your children to get to school, the reputation of the school and how far it is from your home.
Above all, check the Home Report
It is essential, prior to putting in an offer for a property
in Scotland, that you should very carefully examine the
terms of the Home Report. If this contains any
comments on which you require further advice, we will
be able to help you.
Looking for new homes for sale? Look no further than McDougall McQueen for property sales in Edinburgh
If you are currently on the search for your dream property, look no further than the experts at McDougall McQueen to help you. As property specialists, we know a thing or two about finding the perfect property for you. We are proud to have one of the largest property teams in Edinburgh and the Lothians, with seven high street offices full of trained and experienced property specialists.
We offer a range of property services. Whether you are a first-time buyer, an up or downsizer, an investor or an owner, we have someone in our knowledgeable and experienced team who can help. Whether you are looking for a bespoke film of your property to put on the market, a property valuation or you are simply on the market for a new property and need an estate agent, you needn't look further than us.
To learn more about our services, visit our website or get in touch with us today.