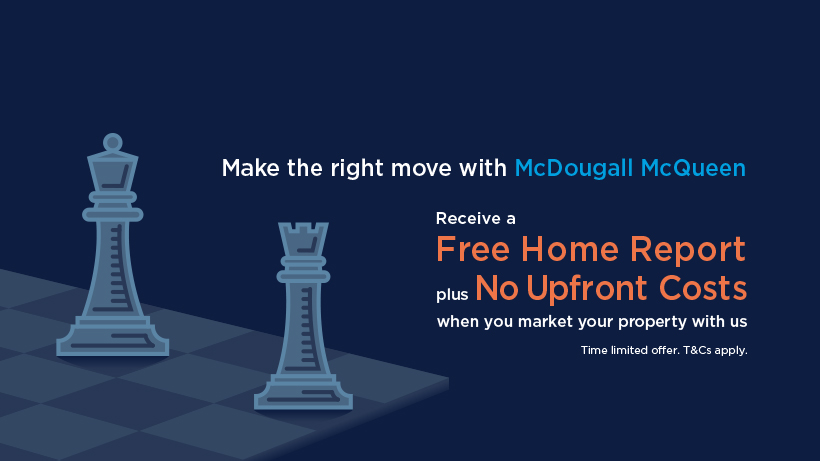 February 13, 2020
Are you thinking of selling this Spring? If so, then make sure you take advantage of McDougall McQueen's free Home Report offer, saving you hundreds of pounds.
If you are selling a property in Scotland you need to provide a Home Report – a pack that provides more information about the property for potential buyers – and producing a Home Report typically costs between £500 to £800 plus VAT depending on the size and value of the property.
If you put your property on the market with McDougall McQueen before the end of April, we will cover the cost of the Home Report in full, and you will also have no upfront costs to pay, so get in touch now!