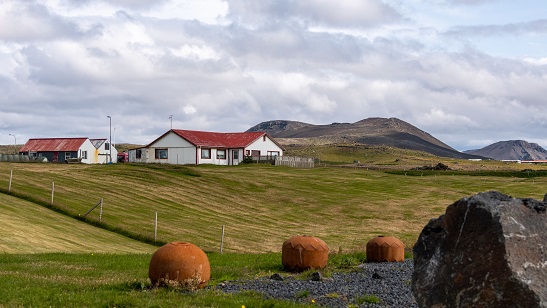 May 25, 2020
Lockdown, for those lucky enough to be healthy and have a garden or live near some green space, has been a chance for us to walk and exercise outdoors. It has led to many of us thinking about what it would be like to have a country abode, or indeed live somewhere with more open space right now.
Some property forecasters predict a wave of people moving from the city to the countryside in search of more green space in response to the COVID-19 pandemic – when we are actually allowed to move house that is, although that time seems to be coming closer.
Whether you dream of fresh air, more space or a simpler outdoor life, moving to the country can also bring financial freedom, but it can also have its drawbacks. Here are our top tips if you are thinking of relocating in the future:
You may be able to afford a bigger property in the countryside, however if you are used to a city centre apartment, remember that a bigger house (and bigger grounds) can be costly and time consuming to maintain.
Location is always key – and even more so if you are planning on living in one place and working in another. Paying less for your home could mean you increase your commute so make sure you balance up the pros and cons. It is important to balance a more peaceful life with good transport links and local amenities. Even more so if you have children, make sure you check out what they can do locally without having you as a chauffeur.
Weather – whilst we may be experiencing some good weather right now, remember that Scotland, or indeed the UK, is prone to bad weather spells – and not just in winter! Living in the sticks means you could be cut off from facilities if the weather turns.
Many companies are now more open to the possibilities of remote working, however make sure you check mobile and broadband coverage before committing to working from home, or you could find yourself very frustrated.
Whether children are currently in your life or just a glint in your eye, make sure you consider local schools and the opportunities available to them (from a schooling point of view, after school facilities and social activities).
Support network – many of us have been in lockdown for almost two months now so we are more appreciative of our support network and aware of the fact whether or not they live close to us. If you are moving somewhere completely new, remember it will take time to make a new circle of friends and get to know the community.
The rural population is set to grow so if a move to the countryside is the dream for you, make sure you get the best possible property advice when you are ready to make the big move.