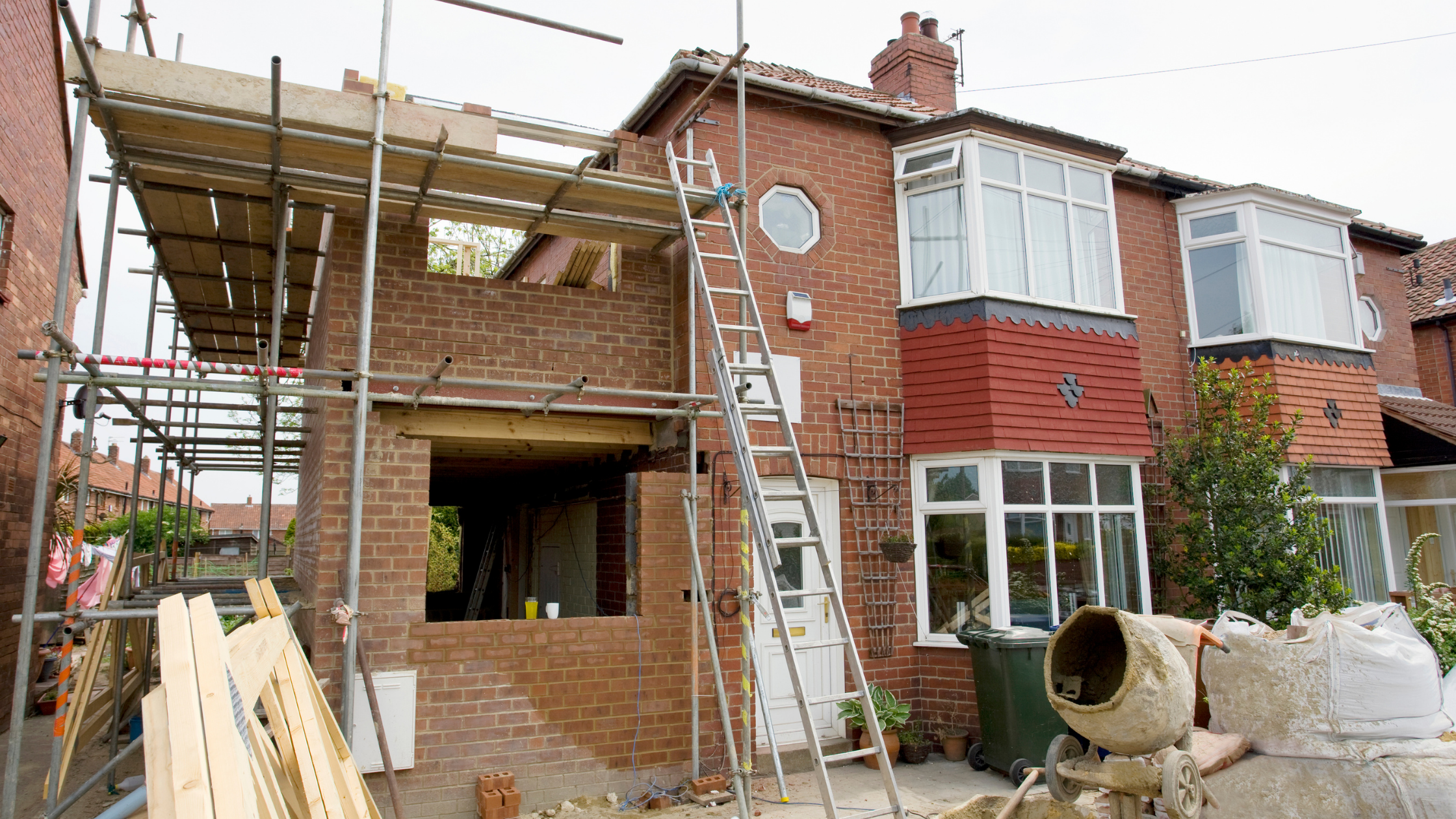 June 28, 2021
The uncertainty surrounding summer holidays and what countries are going to be put on the Government's 'green list' means that more people are opting to holiday in the UK or forego a summer holiday altogether and instead invest their money in other areas.
With people spending more time in their houses than ever before due to the pandemic, some people are choosing to move to their ideal home, and others are choosing to invest their money in home improvements. According to a recent survey, lockdown has inspired us to spruce up our homes and many home owners across the UK are planning a makeover, as over 40% of homeowners have plans to renovate or extend their homes.
Demand for houses has soared, as have prices in many areas, and people are now trying to see how they can make their property work for them by building an extension. Extending your home is exciting but also a huge commitment – both financially and emotionally.
Here are our top things to consider before starting your renovation project:
1.Planning permission – generally you will not need planning permission to extend your property, but this will depend on location, size, and what you are intending on building. If your extension is to have one storey, you don't need planning permission as long as: it's located at the back of the house, it doesn't go back further than 3 metres (if it's a terraced house, or 4 metres if it isn't), and the height of the eaves is no higher than 3 metres. A listed building consent is however required if the proposed extension affects the character or setting of a listed building.
2.Building regulations – obtaining official Building Regulations approval is mandatory for building an extension to your home, even if it doesn't need planning permission. From foundations to fire safety, once your plans are drawn up, your architect will get them approved by your local council's building control team before starting work.
3.Build cost – knowing the projected cost of an extension is crucial before you get started. Costs will vary depending on location and design, and it is important to obtain quotes from a few different builders as it is almost certain that each of the builders will provide different costs for exactly the same work using the same materials. Be mindful also of the current material shortages and a demand for trades since lockdown restrictions have been lifted, as these will impact project costs too.
4.Professional fees – planning fees, architectural drawings, surveyor's fees as well as project management costs should all be taking into account when doing your sums.
5.Time – project lengths can vary from 2 weeks to 6 months or longer, especially if there are additional requirements associated with obtaining planning permission and building control approval, which can delay the process. Try to plan ahead and consider whether you will be able to remain in the property whilst work is taking place, or any adjustments you may have to make to living arrangements.
So whether it is a garage conversion, a loft conversion or a 2 storey extension to your property, plan ahead. An extension will have a major effect on your home and garden and is likely to add value to your property in the long-term, but costs can spiral, so be prepared and think of any disruptions as a short-term problem for a long term gain. You should weigh up those costs against the likely increase in value of your property before going ahead, and think about whether extending is the right move. Extensions may not always increase the value of your property by the amount of the cost. Sometimes, moving on can be the right option in the longer term.